The Great Race will be making its way to Gardiner in less than one week!
On Tuesday, June 26th, the Great Race will arrive in Gardiner to an enormous party welcoming the racers into our community. Events begin at 2:00 PM with Food Trucks in downtown Gardiner and will end with a grand Firework display at 9:00 PM. Please reference the image below for the full schedule of events.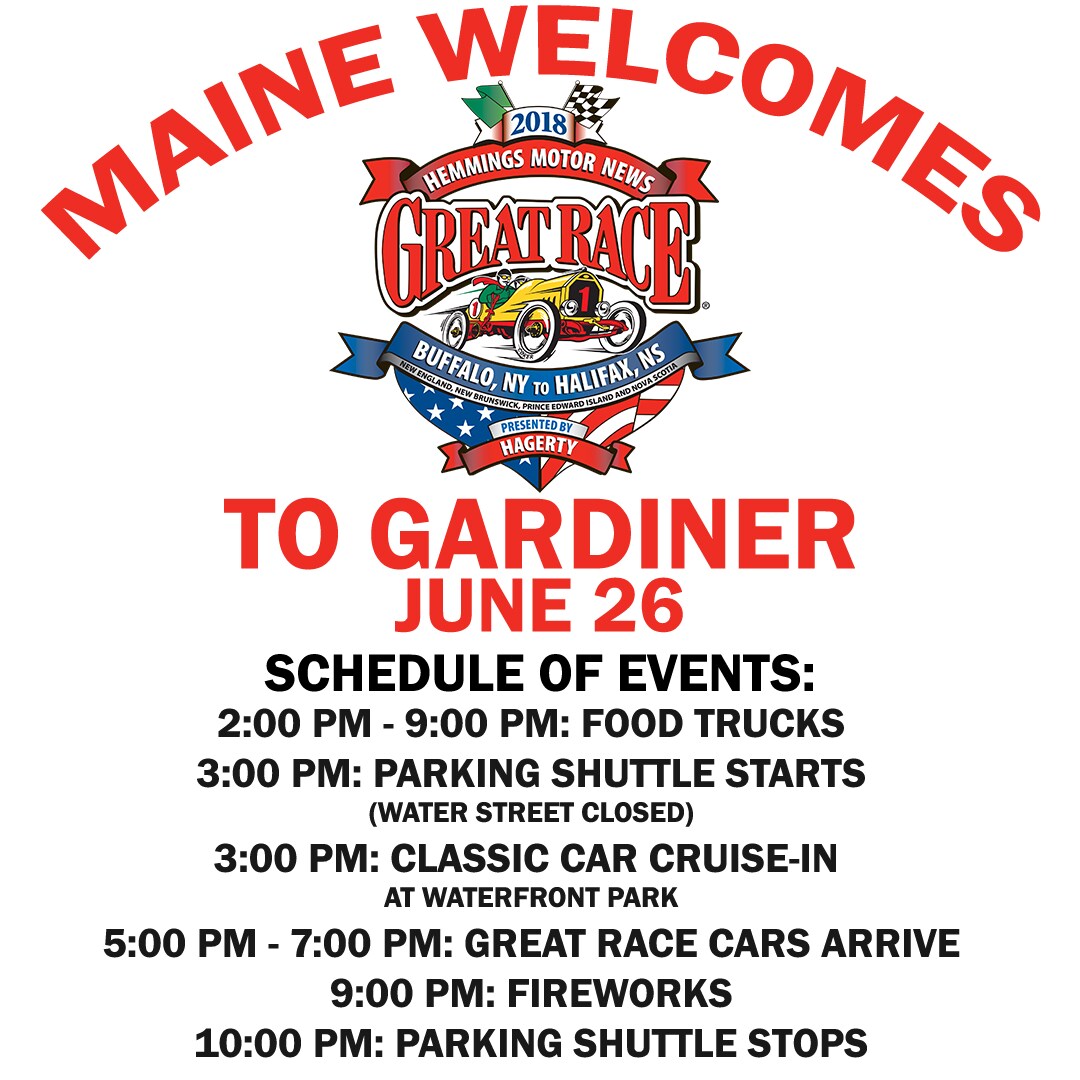 Please join us on Tuesday as we celebrate the Great Race, the world's premiere classic car rally, and all of its participants. Bring the family and enjoy the day with us!
This even occurs rain or shine. O'Connor Auto Park is a proud sponsor of this event and thanks the Kennebec Valley Chamber of Commerce and Gardiner Main Street for their hard work in coordinating this awesome event!
See you Tuesday!